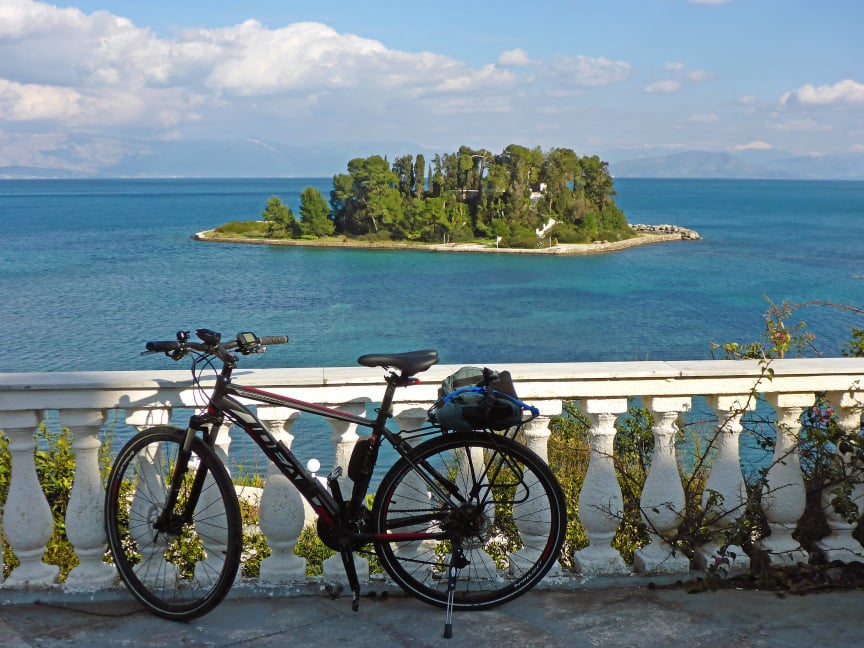 PUBLIC TRANSPORT
Public transport is readily available on the island and an extensive local bus network runs from Corfu Town. Local buses cover most areas within a half-hour drive of Corfu's old town, while a second, long-distance network connects the town centre to destinations all over the island.
The blue and white city buses operate lines from the airport (route No. 15) and cruise ship terminal into and around Corfu Town, while the Green Buses travel from town to resort areas and villages around the island.
In addition, there are plenty of taxis available as well as other efficient ways of moving around the island such as coach tours, renting a car, quad bike or bicycle, and sea excursions.
CAR
Renting a car is one of the the best ways to explore the island of Corfu. Corfu is quite a large island – if you decide to rent a car for the duration of your trip, you'll have the ability to go wherever you want whenever you want.
Greek law requires that you obtain an international driving permit to rent a car. You can obtain a permit from AAA or the American Automobile Touring Alliance. Corfu's roads are notorious for their narrow curves, so use caution. Also, keep in mind that talking on a cell phone while driving is illegal.
Dozens of car rental companies operate in Corfu and most will deliver your wheels to the airport or straight to your hotel.
SCOOTER/QUAD BIKE
Another great way to explore the island is by scooter or Quad bike.
Scooters and quad bikes are much easier to maneuver on the narrow roads and you'll also be able to explore more parts of the island which you wouldn't be able to access by car. Finding parking is also significantly easier too.
BICYCLE
Cycling is huge in Corfu. The island is crisscrossed with bike-friendly networks of road and dirt tracks. Bike rental is readily available and hiring two wheels will put secluded beaches and hidden corners of the countryside at your fingertips.
TAXI
Uber and Lyft don't operate on Corfu but thankfully, taxis are plentiful and are one of the most used forms of transportation on the island. For getting into town from the airport or the harbour – a taxi is a good option.
Day tours and excursions are also offered by various taxi and transfer services.
Before you arrive, check with your hotel to see if they offer airport transfers.
COACH TOURS
Corfu offers a large variety of fun and interesting day trips and excursions.
BOATING & YACHT TRIPS
Corfu offers wonderful cruises and boat trips around the island, and to those wonderful coves and beaches that are only accessible by boat. There sre many secluded spots and shipwrecks to discover, as well as a colourful underwater world to explore around the island.
Water taxis also operate to the beaches not accessible by road.
Do you want to learn about the top things to do, places to eat, the various towns & villages or the attractions of the island?